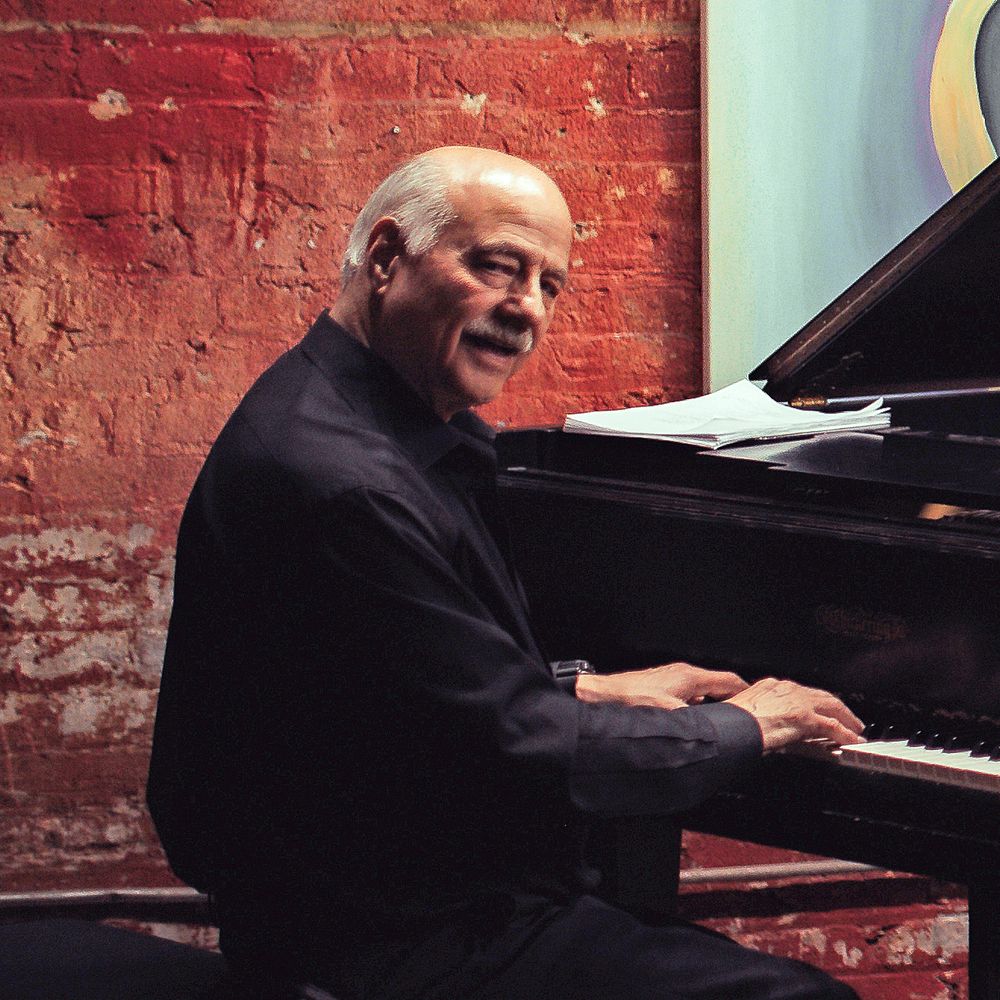 bobby schiff is a MUSICIAN'S MUSICIAN across genres and styles
Among Chicago's musical elite, the name Bobby Schiff is synonymous with great musicianship and professionalism. A pianist extraordinaire, and seasoned music director, arranger, composer and accompanist, Bobby has shared the stage with a who's who of American music in a career that spans decades.
Bobby's musical finesse and know-how are still in demand as producers and performers rely on Bobby to produce sophisticated  arrangements that bring energy to recordings and live performances.
Bobby's career spans more than 50 years in Chicago and Los Angeles. He has led orchestras and bands, performed on piano and keyboards, directed, composed and arranged for and with the best. Mel Torme, Peggy Lee, Johnny Hartman, Ella Fitzgerald, Carmen McRae, Frank D'Rone, Barbara McNair, The Arbors and Bobby Rydell, are just a few of the premiere entertainers and musicians he's worked with in the U.S. and internationally. He played for Wayne Newton's overseas Thanksgiving 2001 USO tour, accompanying Ruth Pointer.
Bobby has been playing piano and keyboards professionally since he was in high school. His classical training in piano performance and composition began at age five. As a youngster, he worked several years at Universal Recording Studios in Chicago, honing his skills in the music production and publishing business. Throughout the 70's, his award winning commercial music business served such clients as Kimberly-Clark, Sesame Street, McDonald's, John Deere, Sears, Kraft and Hallmark. Several years in Los Angeles provided feature film and television opportunities in composing and arranging. Playing in L.A. record studio recording sessions with such greats as Marvin Hamlisch and Jerry Goldsmith, kept up his performance "chops".
As a highly regarded industry leader, Bobby has served for many years as a National Trustee and National Vice President of the National Academy of Recording Arts and Sciences (The Grammy's). He served in the past as Vice President of the Association of Professional Orchestra Leaders. He is a member of ASCAP and ASMA (American Society Of Music Arrangers).
Bobby works primarily in Chicago as one of the nation's premier vocal arrangers and accompanists. He performs piano and keyboards, arranges, and produces albums for numerous independent artists.
He has led several successful orchestras over the years and also performs with big bands, jazz combos, and as an accompanist in numerous Chicago venues. He has been Music Director for the Women of Southport Jazz Festival in Chicago. He released a CD in 2006, "Late Game" in his own name with jazz trio and his signature style string arrangements on several of the tracks.
Bobby is a recipient of the Dal Segno Award, a recognition from his colleagues and peers for his contributions to the field of music, music production and being an inspiration in all the areas of his endeavors. He also earned The Musical Achievement Award from The Association of Professional Orchestra Leaders (APOL).
In the classical music genre, he has been featured as piano soloist with the Mount Prospect Community band in a performance of Gershwin's "Rhapsody in Blue." Two of his more recent orchestral works include a full Christmas Concert at the Harris Theater of his arrangements of Christmas music for big band with strings, and three symphonic orchestral arrangements of American classic popular songs sung by Wayne Messmer in a performance with the Park Ridge Symphony.